NeuroCharge is a real formula that produces real results. We do not encourage anyone to take NeuroPlenish

unless it's actually working for them.

Please read below for our typical recommendations for trying NeuroCharge or NeuroPlenish.*
NeuroCharge contains ingredients that numerous studies conclude are key in supporting the nerve health in the hands and feet. These include the special forms of B vitamins (Benfotiamine and Methylcobalamin) and R-Alpha Lipoic Acid.*
⇒

Try the product for 60 days to see if it's right for you.*

⇒

Most people who benefit from the product notice a small benefit with the first bottle, plus more results are seen month after month.*

⇒

If after 60 days, you haven't seen any results, we recommend switching and trying NeuroPlenish.*
NeuroPlenish is a formula that produces real results. We do not encourage anyone to take NeuroPlenish unless it's actually working for them. Please see below for our typical recommendations for trying NeuroPlenish.*
⇒

Try the product for 60 days to see if it's right for you.*

⇒

Most people who benefit from the product will notice a small benefit in the first bottle, and more results are seen month after month.*

⇒

If after 60 days, you haven't seen any results, we recommend switching and trying NeuroCharge.*
NeuroPlenish contains ingredients that numerous studies conclude are key in supporting the nerve health in the hands and feet, while improving the circulatory system. These include the special forms of B vitamins (Benfotiamine and Methylcobalamin) and R-Alpha Lipoic Acid.*
NutriPath has performed extensive research to design and formulate all of their products. Every formula contains clinically studied amounts of the most beneficial ingredients.*
LEARN MORE: NeuroPlenish™ members have an automatic 1 year satisfaction guarantee with their most recent purchase. If you aren't fully satisfied for any reason you get 100% of your money back, no questions asked. Shipping and handling costs not included.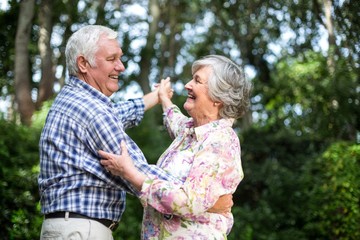 NeuroPlenish helps reactivate Vitamin C and Vitamin E.*NeuroPlenish is formulated to help support healthy circulation.* Additionally,our specially designed formula helps support healthy hand and feet.nerve functions.
Which product should I try first, NeuroCharge or NeuroPlenish?
This is really up to you. Both products have a very good success rate. We recommend either choosing based of your own research or talking with your physician or pharmacist to see what they would recommend trying first.
How long before I know what product is right for me?
We recommend using one product for at least 60 days to see if it is going to benefit you. If, by the end of 60 days, you feel like there have been no positive results whatsoever, and you're in the exact same position as when you started, then that particular product may not be right for you, and we would recommend trying the other product
Is it possible to benefit from both NeuroCharge and NeuroPlenish?
In some cases, yes. We always recommend trying each product separately to make sure you know what is actually giving you the benefit. You may also want to consider using a booster product instead of using both NeuroPlenish and NeuroCharge to save money.